Whatever your story, we're glad you're here
Whether you're searching for churches near you or looking
for answers to life's biggest questions, you're welcome at
Greentree Church in Egg Harbor Township, NJ.
Get to Know GREENTREE CHURCH
Everything we do as a church is centered around the good news of Jesus. It means salvation for the sinner, rest for the weary, and hope for the hopeless.
Our passion is to make much of Jesus in knowing Him, living for Him, and sharing Him with others.
Our small groups are the springboard of community and are where we meet to know one another, pray together, and help each other.
Whether giving back to the community, hosting an event at the Church, or meeting practical needs, Greentree loves to serve Egg Harbor Township.
No matter your religious background or life experience, there is complete forgiveness and acceptance for all who put their faith in Christ.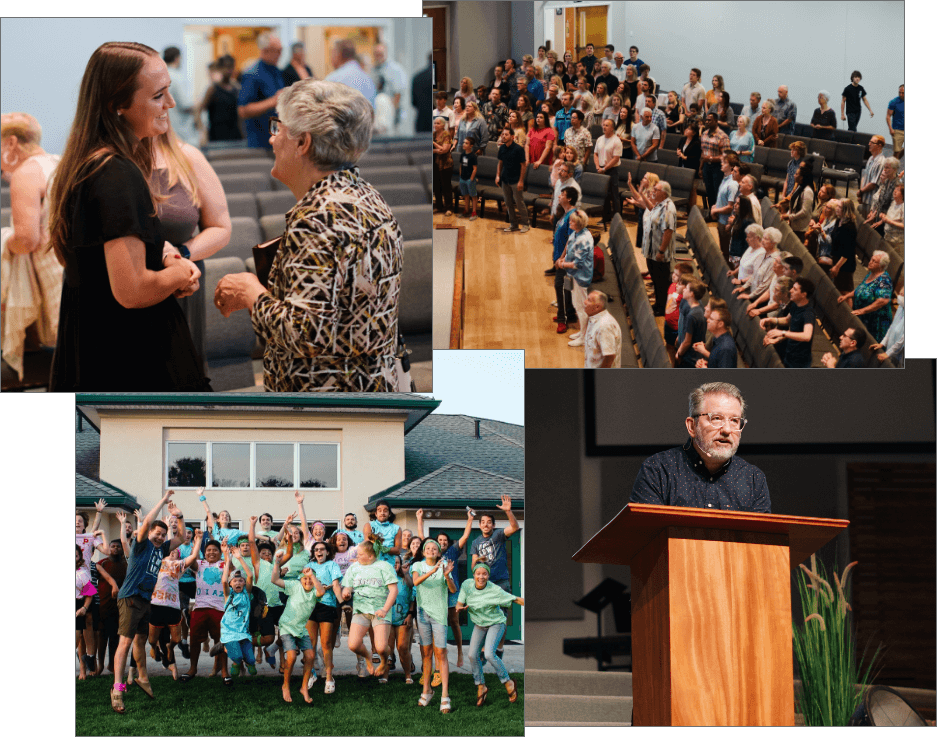 Get Connected to our Church
Discover how you can get involved and grow here at Greentree Church. Select a ministry below to find out more!
Our pastors love the Lord, the Word of God, and the community in and around Greentree Church.
Here's what you can expect when visiting on a Sunday morning